$

145.00
Custom Nike Roshe One "Turquoise & Purple Paisley"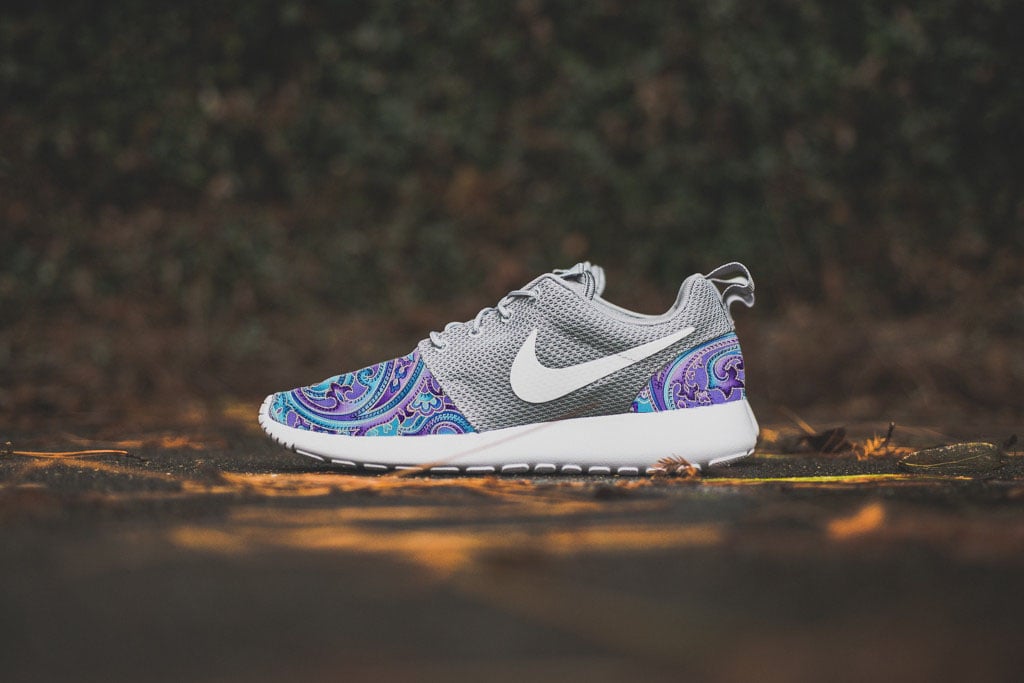 Brand New Authentic Nike Roshe Run Custom which features a "Turquoise & Purple Paisley" design featured in COWGIRL magazine! Sure to catch everyone's eye with its vibrant colors on such a subtle base shoe!
The base shoe used is the Wolf Grey/White Nike Roshe One. These can be recreated on any other base shoe if you would like just include the base shoe you would like at checkout.
Care for shoes:
With all customs, they should be taken care of. You can surely wear them on a daily basis but scraping, scratching or prying at the art work will damage the shoes. If the shoes happen to get dirty, I would recommend gently wiping the shoes with a towel or rag. Also each shoe is equipped with water & stain repellent before shipping for extra protection. These shoes are stitched along the tongue for extra sturdiness.
Shipping:
Once your order is received I will go ahead and purchase all materials needed, sometimes materials may take a week to obtain but once all materials are received I will finish your order that next week and your shoes will be on their way along with a tracking number. Shipping will take approximately 2-4 weeks and possibly 5 weeks on rare occasions. If you need your order quicker please add the rush shipping to your cart before checkout to have your pair completed in one week.
Custom Requests?
If you have any variations that you would like to add to this custom I will be more than happy to discuss your ideas with you, just send me a message or request or a custom order.